Scalp care is essential because it determines the health and condition of the hair and prevents the diseases of scalp and hair.
Before you learn the difference between a healthy vs unhealthy scalp, it's helpful to understand your hair on a deeper level. Each strand is made of a protein called keratin. These keratin-rich fibers have two parts, which include the hair shaft and the hair follicle.
Follow every strand of hair back to its roots and you'll find a hair follicle. These tiny teardrop-shaped pockets in our skin play a fundamental role in determining how our hair grows. If you have a healthy head of hair, you have your follicles to thank. But if you start experiencing hair loss, it most likely has something to do with those same tiny pockets.
Think of your hair as a garden, with flowers that have roots in the soil. Your scalp is the soil for your hair!
The follicle needs nourishment from the body in order to grow and stay healthy. These nutrients include protein, iron, and vitamin D. Getting these nutrients in your daily routine can help keep your hair healthy from the inside out.
Use Healthy Scalp Products: There are shampoos, conditioners, and supporting products out there that can help to stimulate hair follicle growth, remove buildup, and promote healthy hair growth. Use these on a daily basis to encourage the removal of oil and skin cells while encouraging nutrients to the scalp.
Scalp Products sold at Hair Dynamix!
ORIBE SERENE SCALP LINE

Serene Scalp Anti-Dandruff Shampoo:
Do away with dandruff. This gentle treatment cleanser, formulated with salicylic acid, relieves and prevents dandruff while soothing a dry, itchy, irritated scalp. The result: healthy, hydrated hair with no trace of flakes.
Serene Scalp Balancing Conditioner:
This calming conditioner balances it all, deeply hydrating and soothing the scalp while removing loose dandruff flakes. Our ultra-nourishing formula quenches parched strands and unwinds tangles, revealing softer, silkier hair.
Serene Scalp Soothing Leave-On Treamtment:
Instant relief. This lightweight and fast-absorbing leave-on treatment removes loose dandruff flakes while cooling mint and calming chamomile soothe and balance the scalp.
Serene Scalp Thickening Treatment:
High-density at your fingertips. Our powerful treatment for thinning hair is proven to leave hair feeling thicker, fuller and healthier. The ultra-lightweight formula instantly plumps hair at the root while creating denser-looking strands over the course of three months.
Aveda Scalp Solutions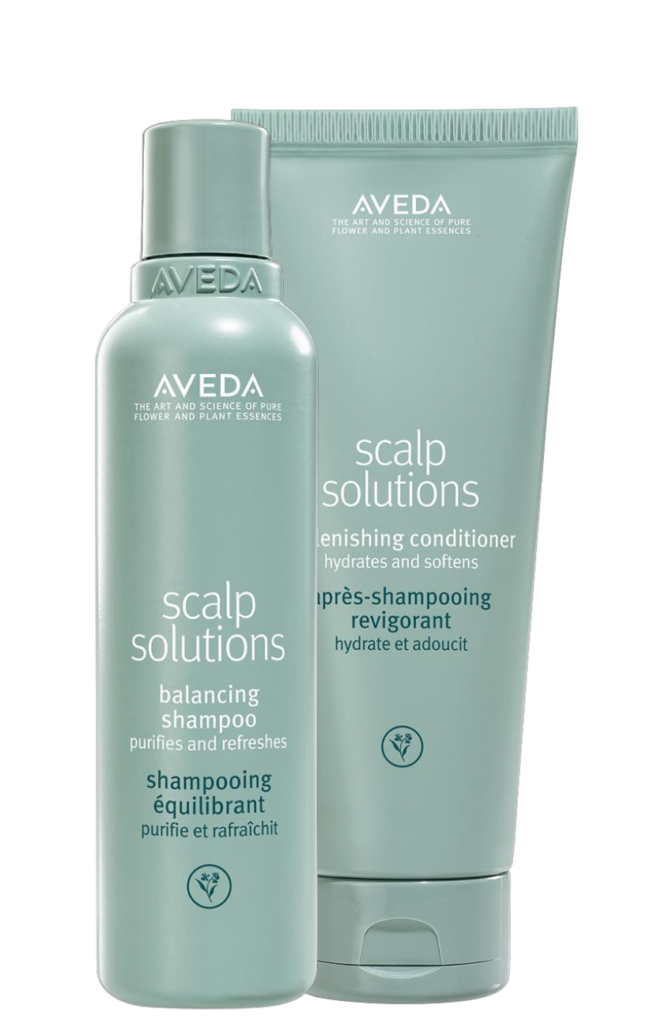 Scalp Solutions Balancing Shampoo:
Cooling shampoo gently cleanses to help remove excess oil, impurities and pollution from hair and scalp.
FREE FROM: sulfated-cleansers, silicones, parabens, mineral oil, petrolatum, gluten.
Scalp Solutions Replenishing Conditioner:
Gentle, non-irritating conditioner hydrates and replenishes hair and scalp.
FREE FROM: silicones, parabens, mineral oil, petrolatum, gluten.
Kevin Murphy Stimulate Me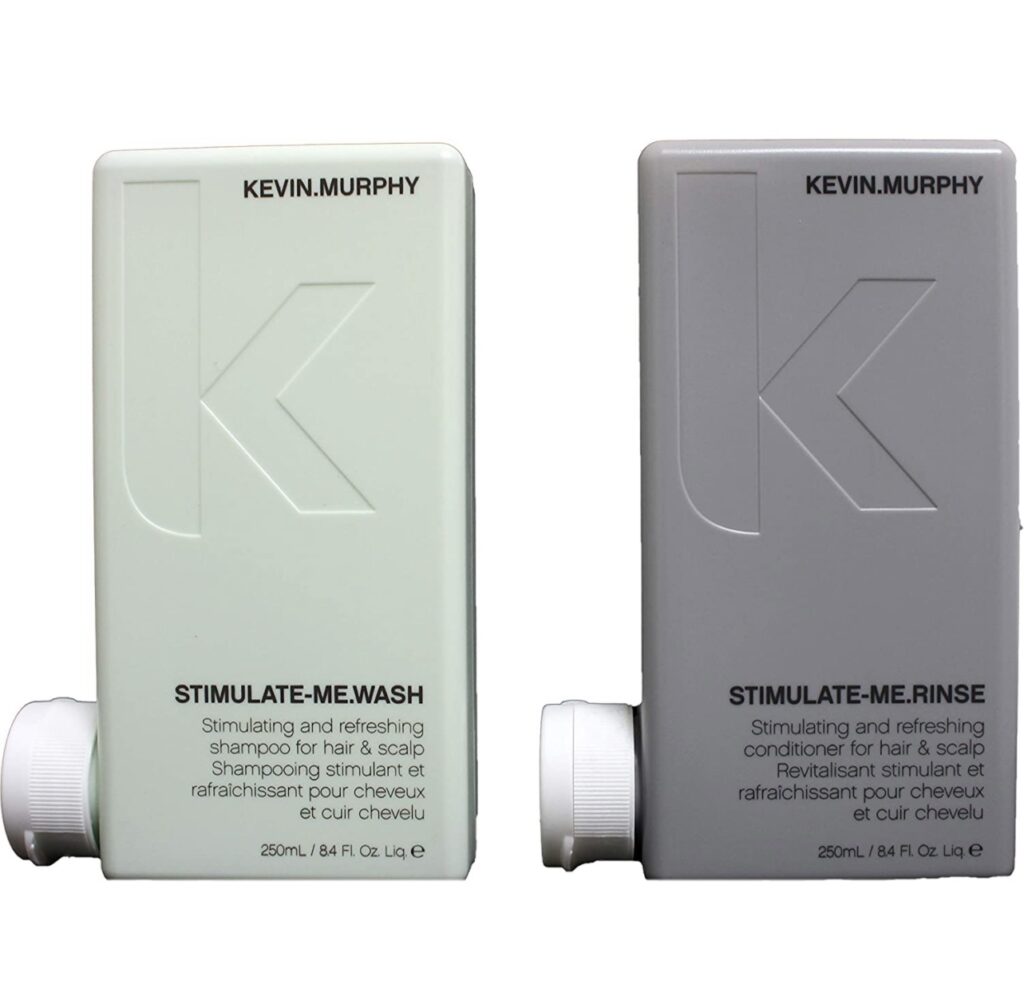 Stimulate me Wash and Rinse.
STIMULATING AND REFRESHING SHAMPOO AND CONDITIONER FOR HAIR AND SCALP. An invigorating daily shampoo, bursting with revitalizing freshness. Created with a stimulating blend of Camphor Crystals, Bergamot and Black Pepper, STIMULATE-ME.WASH enlivens the senses, as it awakens and clarifies the hair and scalp.
L'Oreal Scalp Advanced
Anti-Discomfort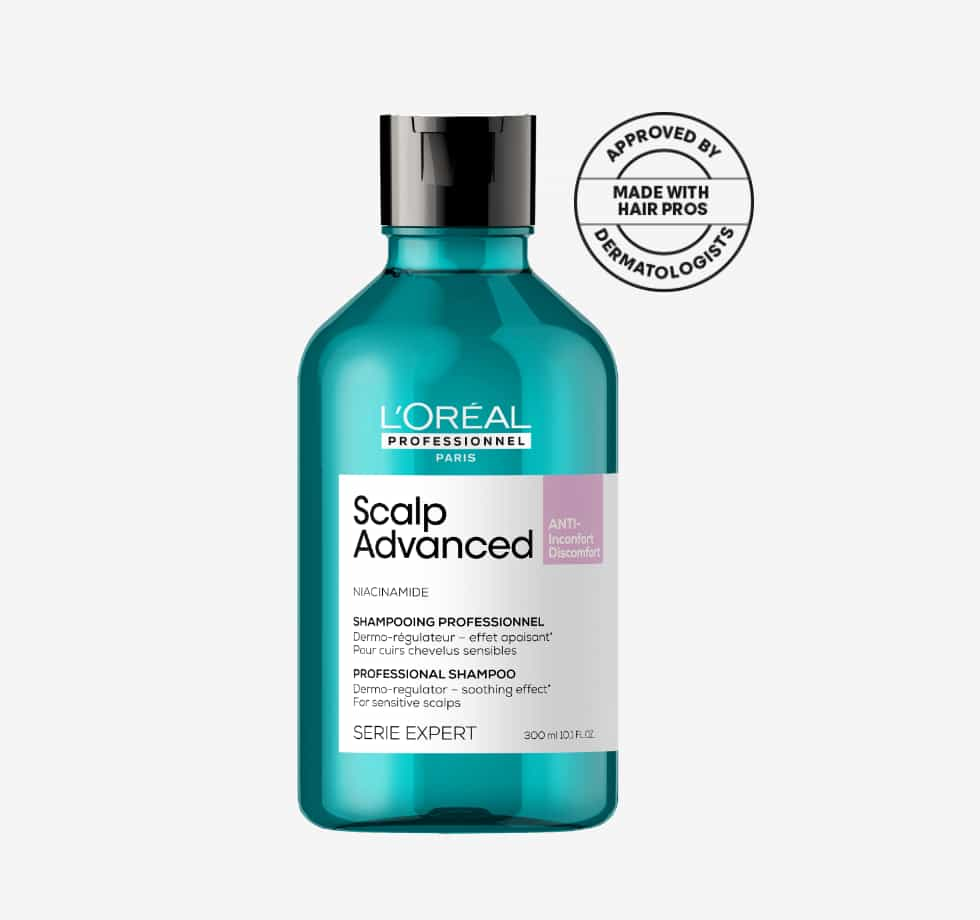 Anti-Discomfort Dermo-Regulator Shampoo by L'Oreal Professional is a lightweight gel designed to gently cleanse while soothing sensitive scalps. The scalp is just skin but much more complex, Sebum oxidation and micro cracks on the scalp surface can create issues that become a vicious cycle of discomfort. Scalp Advanced is targeted-formulated shampoo with Niacinamide, a vitamin from the B3 family, known for its regulating and soothing powers. Leave hair soft, radiant, and hydrated!
Anti-Oiliness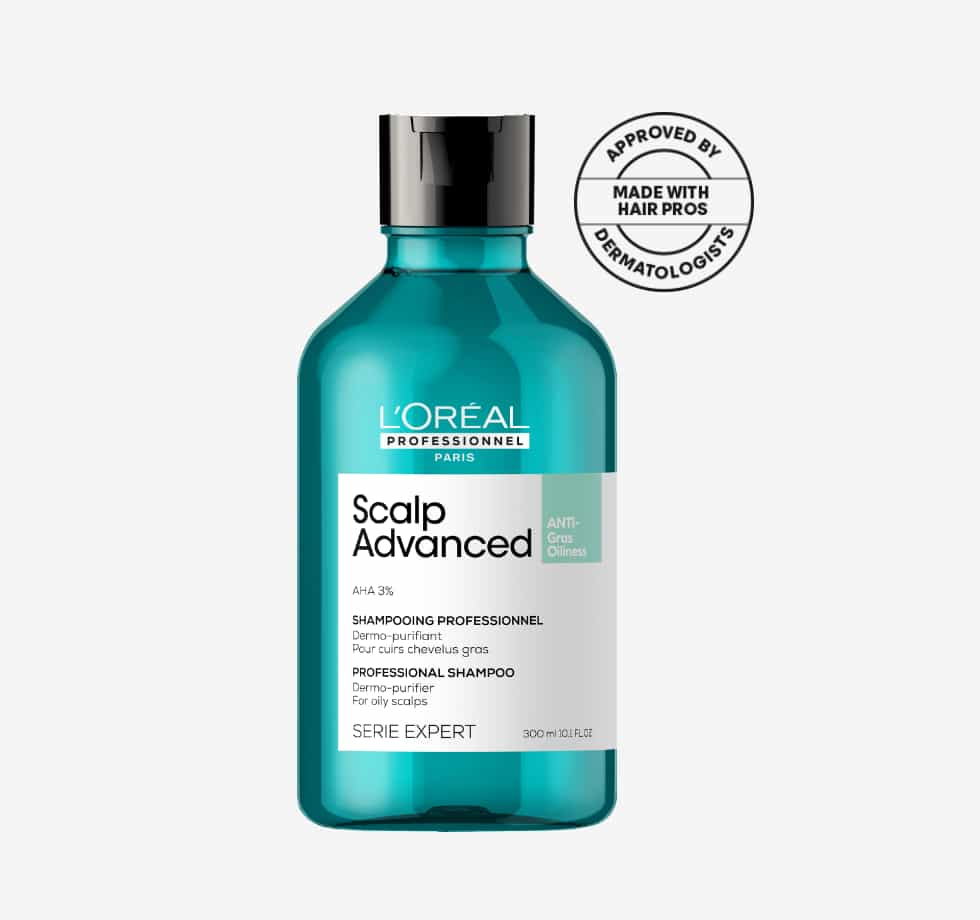 A lightweight gel purifies the scalp from residue, sweat, and oil for a fresher feel. This cleanser is made with sensitive scalps in mind, removing pollutants without harming the scalp. Scalp Advanced is targeted-formulated shampoo with 3% AHA, water-soluble acid. It helps to purify the surface of the scalp so that new cells can generate.. Leave hair soft, radiant, and hydrated!